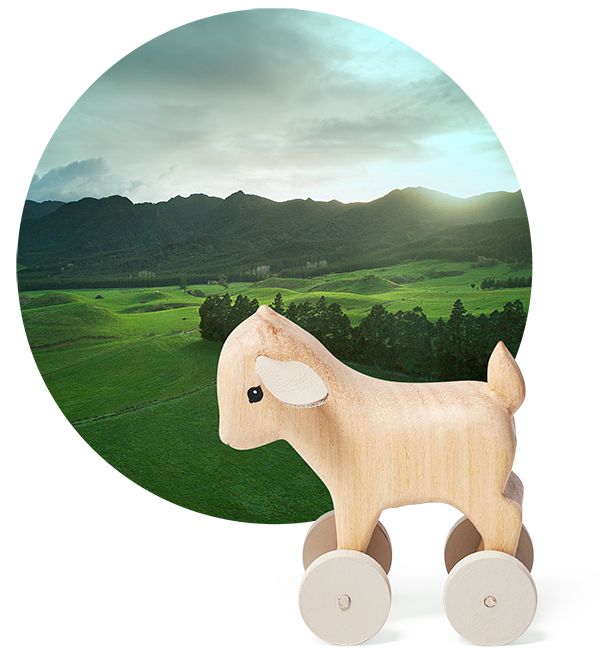 Born in New Zealand,
from our family
to yours
Capricare® comes from a co-operative of 71 goat farmers in New Zealand called Dairy Goat Co-operative, who are the world leaders in goat milk infant formula.
As a co-operative we believe in family and working together so that everyone benefits equally. So it's very important to us that we protect our land and our goats for future generations, and that we contribute to a sustainable world and business to pass on to our grandchildren. All of this while we create a world- leading safe and natural baby food to support families, just like ours, all around the globe.